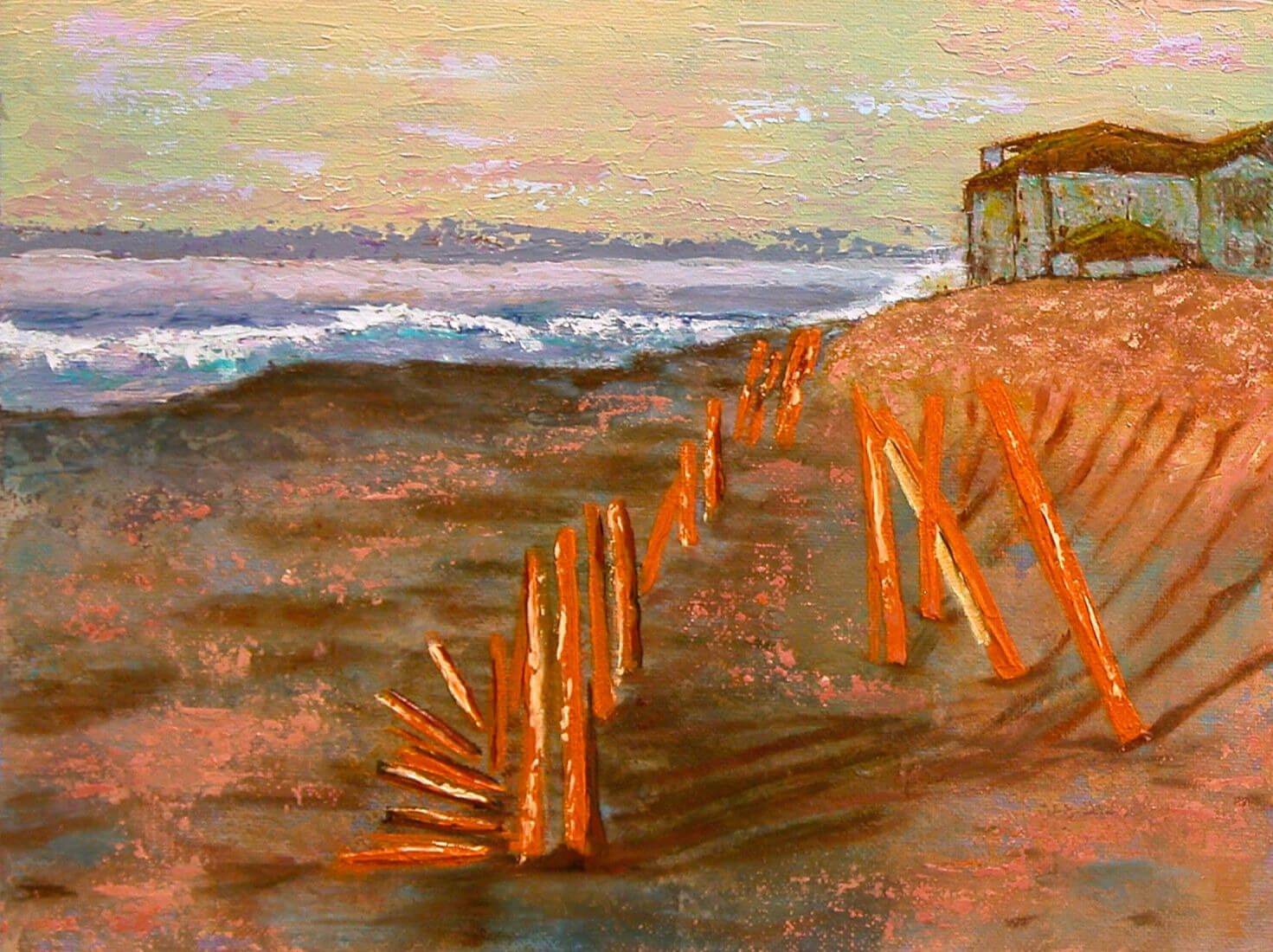 © Laura Gabel, "Seaside". 9×12, oil. Private collection.
Turning again to her love of Florida and the sea, Laura has taken us to a serene, deserted beach. Whether the sun is just arising, or the day is closing, all the beachgoers have are elsewhere in this moment of peace. We are invited to come, to rest awhile, to drink in the beauty of creation and just be. Don't rush off too soon, relish the moment as you enter in to this beckoning seascape.
Head over to our store to purchase a print of this stunning work.
To see more of Laura's art, visit our gallery.