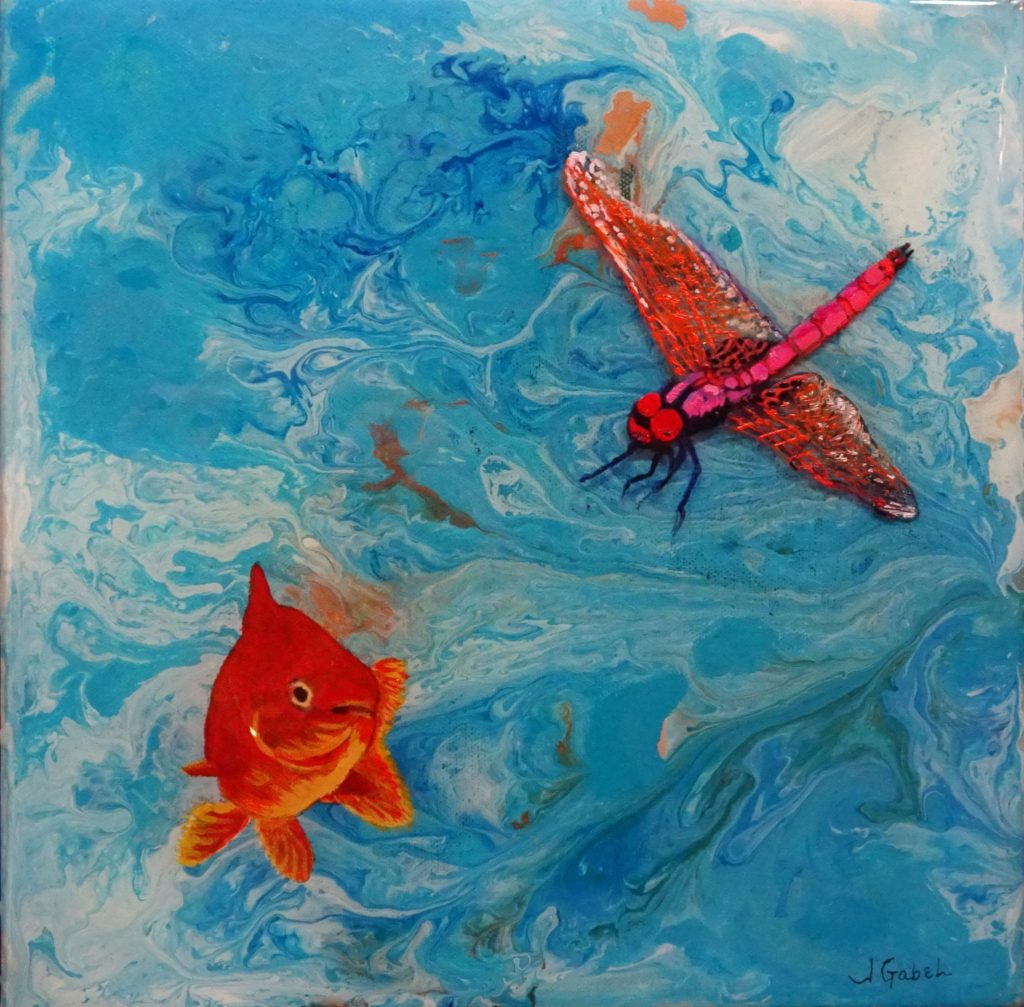 © Laura Gabel, "Fishing Around". 12×12, mixed media. $250.
Watching from above, and watching from below….this inquisitive goldfish and flittering dragonfly eye one another with a sense of playfulness and adventure. Experimenting with a new technique, Laura has created a three dimensional peek into an intriguing water play. The vibrant colors and intricate detail invite you to stay awhile and imagine the interactions between these two delightful creatures.
Head over to our store to purchase this stunning work.
To see more of Laura's art, visit our gallery.