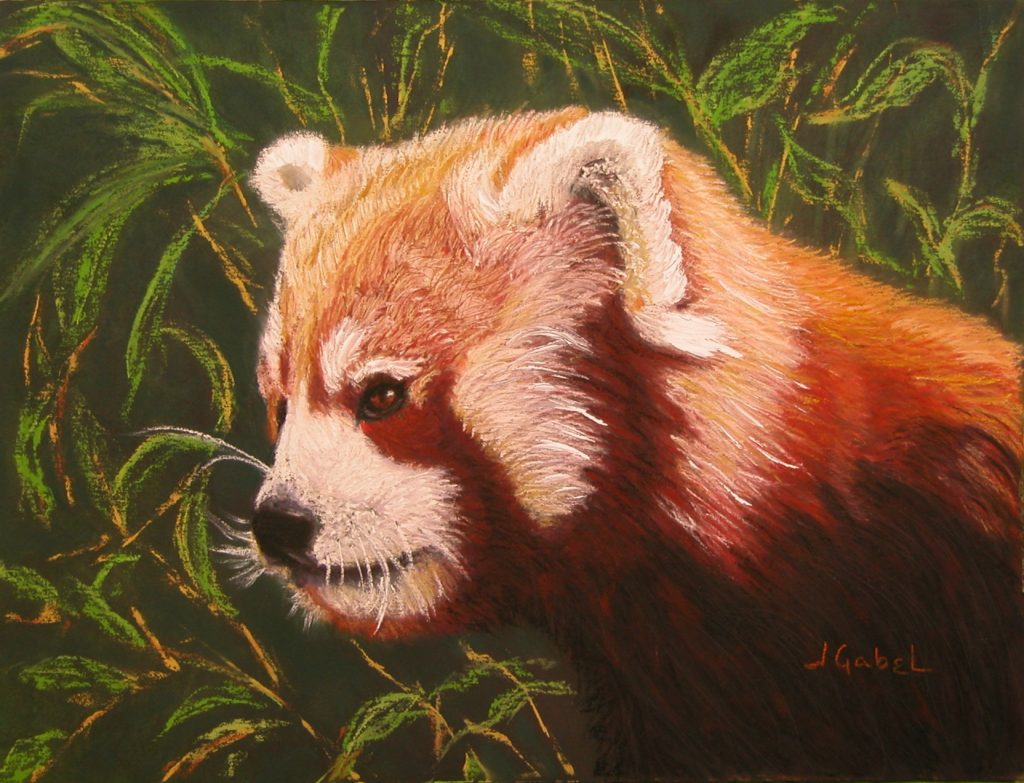 © Laura Gabel, "Red Panda 2". Pastel on UArt, 16 x 13. Private Collection.
Who is this inquisitive little guy? The Red Panda (sometimes referred to as the "lesser panda") is a shy and solitary creature. Here in delicate pastel strokes, Laura has captured the fierce beauty of this endangered creature. There is nothing "lesser" about the delightful expression on his face. An exquisite tribute to a seldom seen wild animal, captured through art in his natural bamboo habitat.
Laura created this work as a surprise for her husband Ken. You can read the whole story here.
It is with great sadness that we share with you that Ken passed away rather suddenly on June 28, 2018. Your thoughts and prayers during this difficult time are much appreciated. We'd also appreciate your patience as the blog and the website will be "on hold" for the foreseeable future. Thank you so much.
Like the original? You can purchase a print of this stunning work.
To see more of Laura's art, visit our gallery.