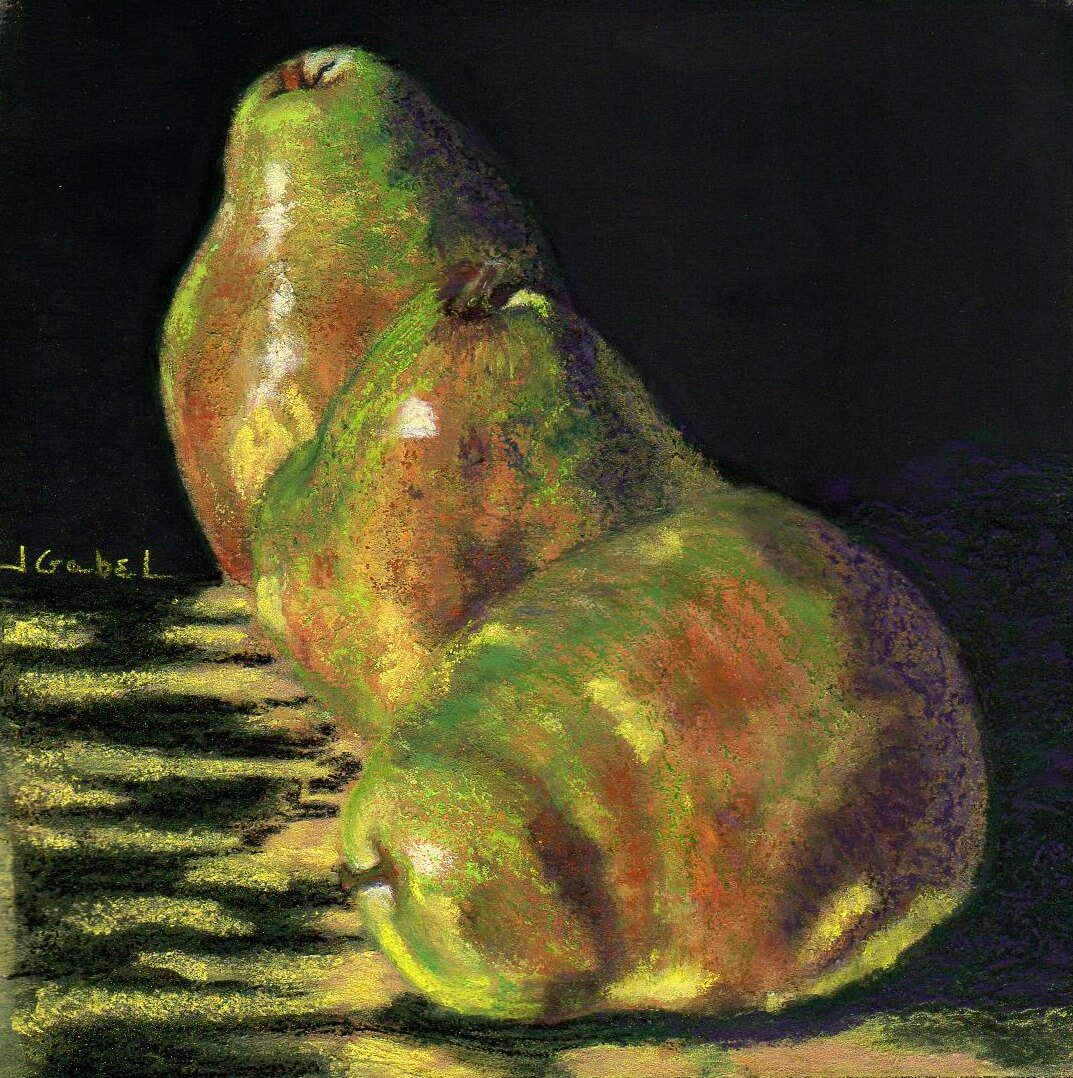 © Laura Gabel, "Me First Pears". Pastel on UArt, framed in black with a green suede mat, 13 3/4 x 13 3/4.  $395.00.
Can fruit have personality? Yes, of course it can. Enjoy as this still life comes to life as you study the spacial relationship between these artfully crafted pears. Did the first pear roll into the front, or did it muscle its way there? That pear in the back – see how it stands tall and majestic? Life often imitates art, and these pears give us a unique window into our own relationships and our desires to be first. Provoke some lively and entertaining conversations among  your friends and family when you display this intriguing painting.
Head over to our store to purchase this remarkable still life.
To see more of Laura's art, visit our gallery.