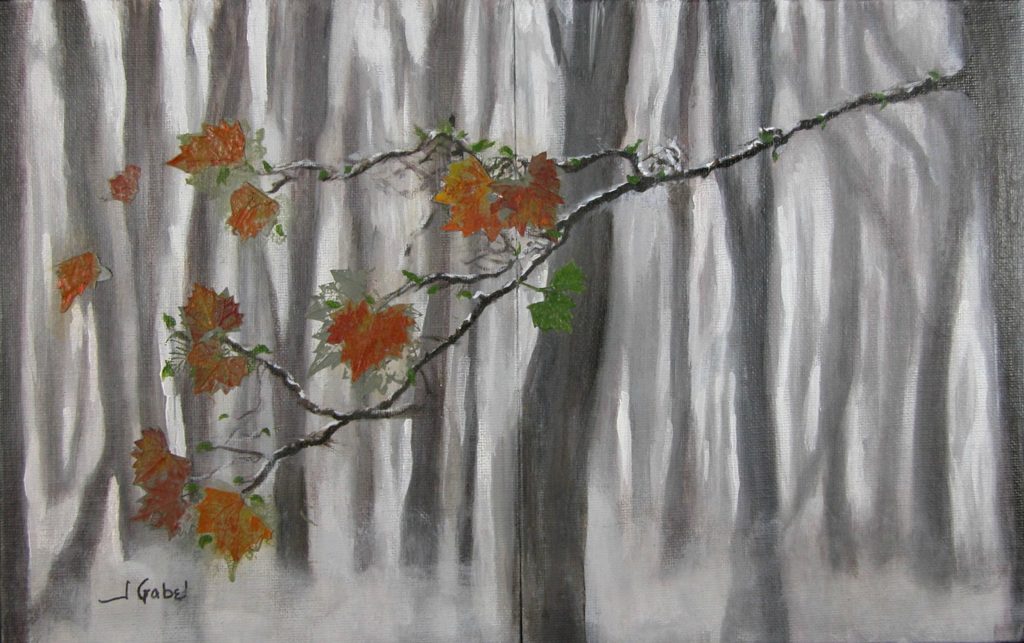 © Laura Gabel, "New LIfe Ps. 92:14". Acrylic on canvas, 29.25 x 23. $850.
"They still bear fruit in old age; they are ever full of sap and green,…" Even as the leaves on a tree wither and die, new life begins to break forth. Just as there is much joy in spring coming after the death of winter, so there is much joy in acknowledging our Creator's handiwork. Take home this impressive acrylic as a celebration of the joy of living.
Head over to our store to purchase this stunning work.
To see more of Laura's art, visit our gallery.